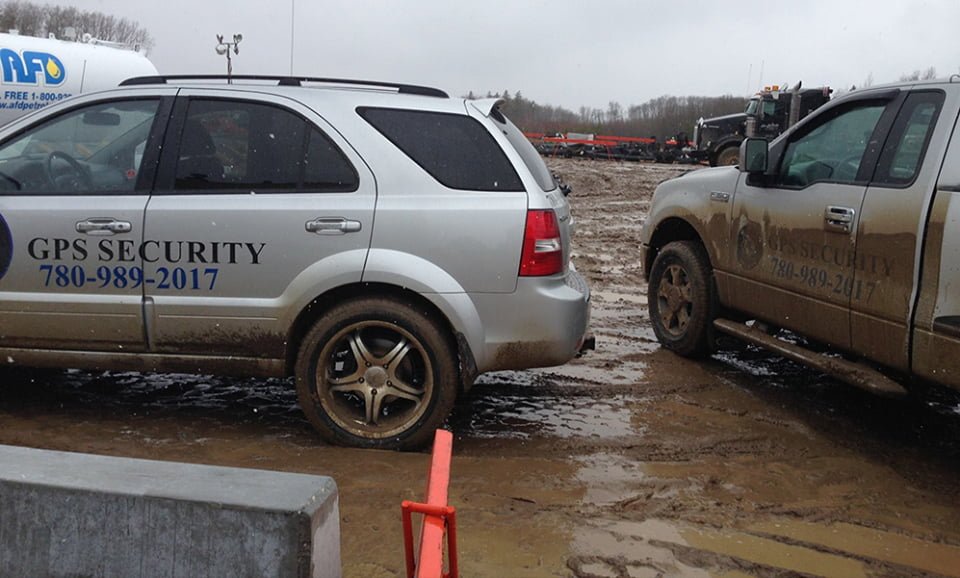 The Oil Sand Camps of Alberta
Oil Sands of Alberta as the greatest buried energy treasure of Canada. GPS Security Group is an oil sands security company that provides camp security to help protect both your crew members and your investment. Our professional camp security guards are equipped to handle all types of security issues that are typical on the camp grounds located throughout Alberta with most companies having their head offices in the Calgary and Edmonton areas. Our armed guards have extensive law enforcement and military experience. We will work with your management team to provide a safe environment for your staff, crew members and expensive equipment.
We are Equipped for Anything
We are equipped to handle any situation that may arise on the camp grounds. GPS Security Group provides medical and safety services as well as camp security for all your camp town needs. Whether your camp is an open camp, a private crew, an executive camp or a disaster camp, we are the right oil sands security company for you. Our special task forces can be fire, drug and alcohol watch patrol as well. Our marked vehicles provide a security presence and are able to defer problems just by being there. Contact us for your free security assessment to determine just how our services can help you meet your needs.
GPS Provides Security, Safety and Medical Services for Disaster Camps, Open Camps, Private Crew Camps and Executive Camps of any size throughout the Province of Alberta including the services below:
Security and Protection Services
Camp Medical Services
Fire Watch and Drug and Alcohol Patrol Search
Marked Patrol Vehicle
Access Control & Vehicle Check-points
Traffic Enforcement and Speed Regulation​
Emergency Response Services